WALTHER Mega-Packs
Diversity among large containers
The versatile plastic Mega-Packs will sustainably optimise your transport and storage logistics and reduce the volume by up to 75%.
Different base sizes for large-volume items
Our foldable pallet box Mega-Pack offers a wide range of base sizes. The deep-drawn pallets and lids are available in a wide range of base sizes from 800 x 600 mm up to our largest unit measuring 2,250 x 1,200 mm. Due to their design with feet, the robust pallets are accessible from all sides and have a high load-bearing capacity despite a low tare weight. Precisely fitting recesses in the lids ensure the next Mega-Pack unit can be stacked on top without slipping.
Properties and options
The special thing about our Mega-Packs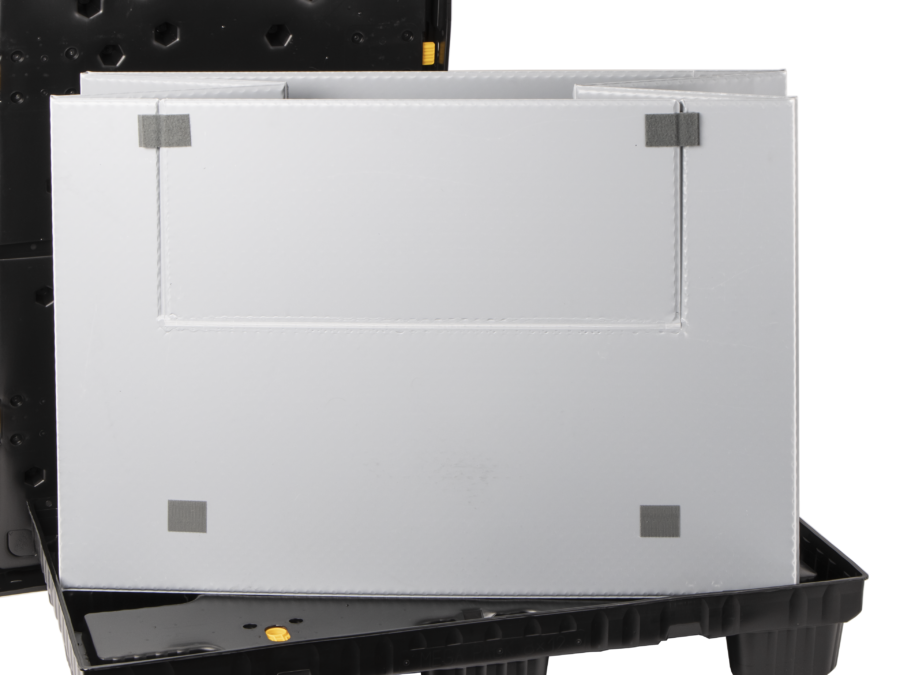 Stable, foldable support sleeve
The polypropylene (PP) support sleeves are the centrepiece of our Mega-Packs. They ensure ergonomic handling, volume reduction and the possibility of comprehensive customisation through special adaptation to your challenges.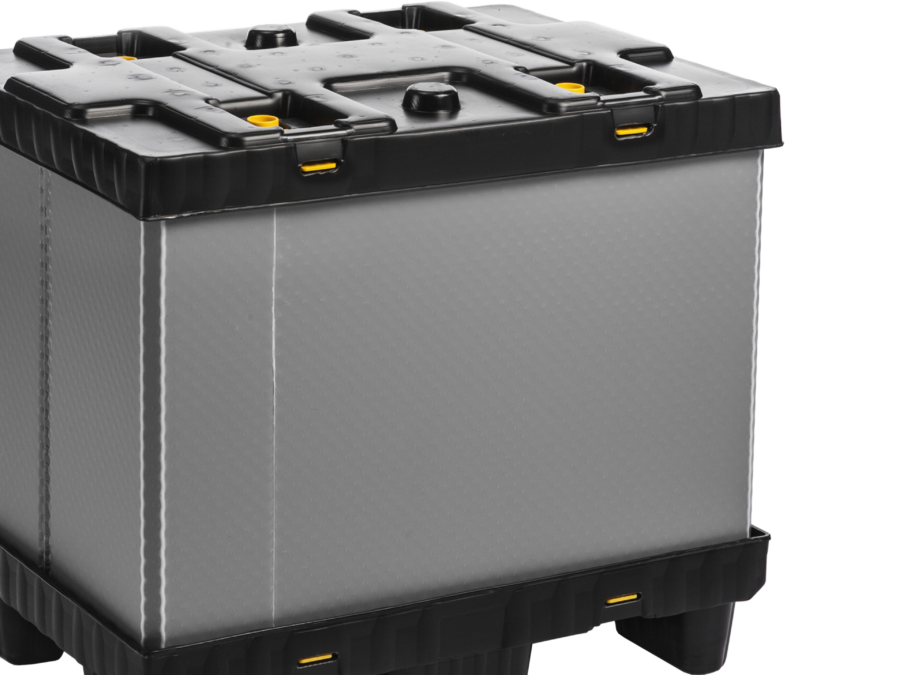 Options
Our large foldable containers can be adapted to your requirements. From different product colours to special conductive ESD material and even customised printing and identification of the individual components with adhesive labels. Additional securing with bands, fillers for pallet feet and a base layer for a smooth pallet surface can be used to further customise our Mega-Packs.
Customised container interior
The Mega-Packs can be individually matched to your products with compartments, trays or foam inserts. The customised packaging prevents the individual parts from slipping and at the same time no more space is wasted.
Removal opening
One or several removal flaps enable easy and ergonomic removal of the contents. Thanks to different locking mechanisms, e.g. "quick slide" or hook-and-loop fastening, the open removal flap can be locked on the large container.
Safe transport
The locking mechanism in lid and pallet as well as stacking grooves and banding grooves in the lid enable slip-proof stacking. The robust foot pallet with low tare weight and high weight-bearing capacity ensures safe transport.
WALTHER Mega-Packs
All benefits of Mega-Packs at a glance
Saving resources through reusability and long product life
Versatility thanks to different base size versions
Efficient logistics through volume reduction by up to 75%
Well-thought-out design for maximum safety
Customised design and a wide range of accessories
Easy handling through quick and simple mounting and assembly
Individual advice
Do you have any questions regarding our range?
Then please get in touch. Our experts will be happy to advise you individually and help you find the solution you need.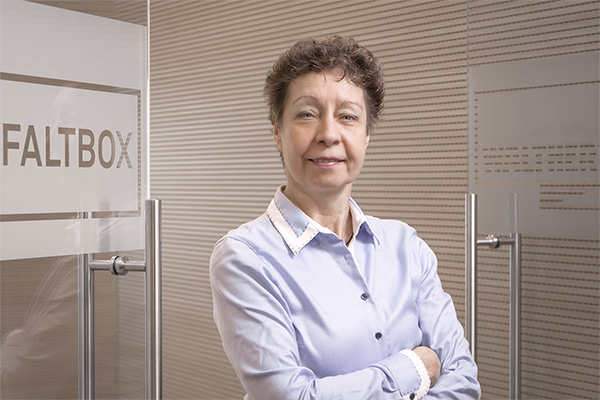 Alwine Weißhuhn
Application examples
Folding box reference projects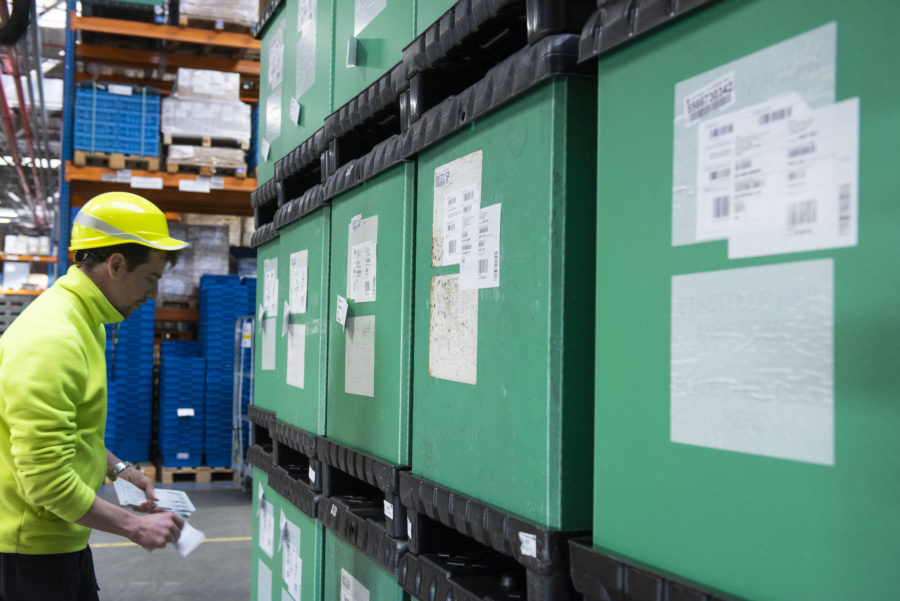 Mega-Packs in use at comepack
Intelligent container management
comepack uses large foldable load carriers from WALTHER for its multi-trip logistics. Learn more about the use of our Mega-Packs at comepack.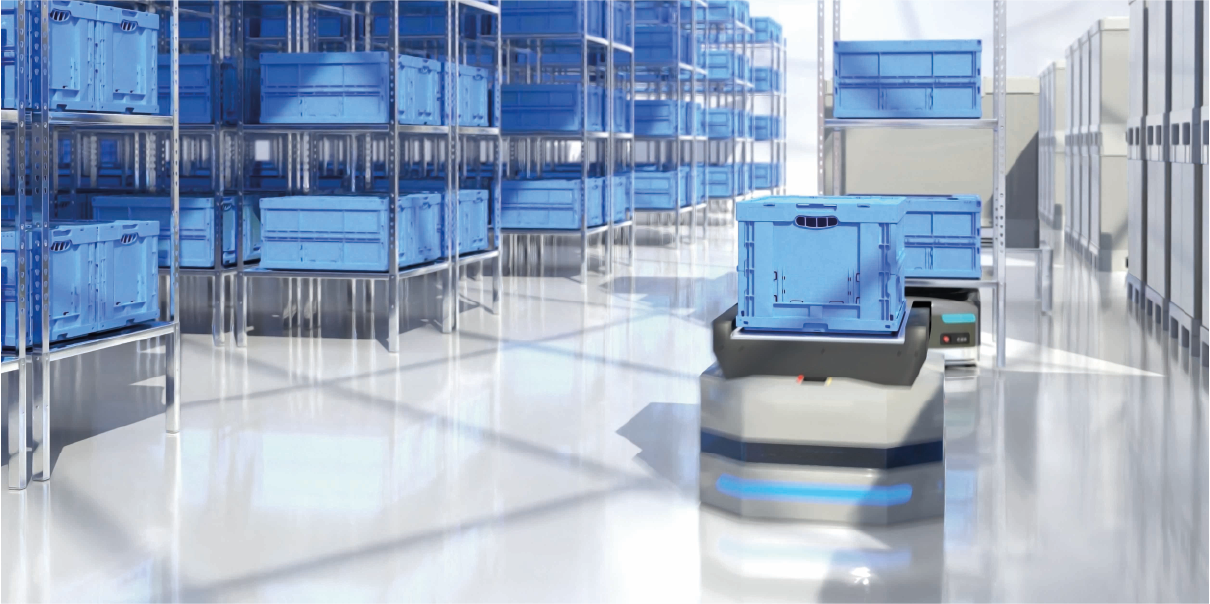 Our online shop
You can find standard size large containers in our online shop
It does not always have to be a customised product. In our online shop, you will surely find the right solution for your needs from our standard range.