Vaillant
Reliable protection
Customised container solutions for safe transport of valuable components and use in automated and manual interventions.

Transport of various valuable components
The Vaillant brand stands for smart and sustainable heating and ventilation systems. The company uses customised container solutions from WALTHER Faltsysteme to transport the various components. A standardised outer packaging with customised interior protects the valuable components from damage and is compatible with the various automated conveyor systems used at the different sites.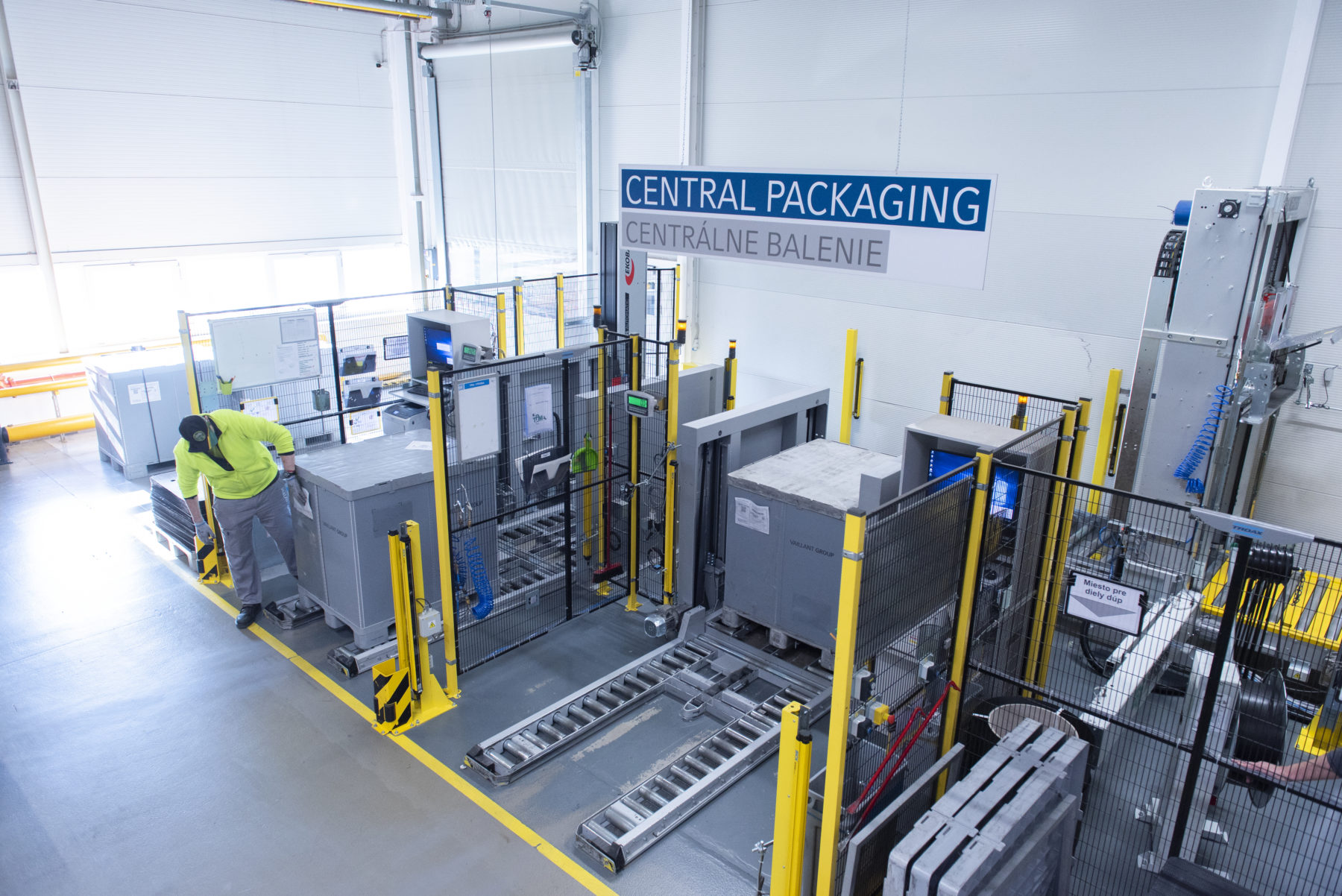 More than 30,000 large foldable containers in use
Vaillant uses more than 30,000 Hyboxes to transport key components of their heating systems across Europe. So, the focus is on making the best possible use of the cargo space. When folded, the volume of the reusable load carriers can be reduced by up to 80%. Despite the high level of volume reducibility, they have a load capacity of 750 kilograms. 
Individually adapted container interior
Concealed inside the load carriers there are compartments or trays that are individually adapted to the products being transported. In each case, the inner packaging is configured to make the best possible use of the volume of the boxes and at the same time precisely meet the specific requirements of each component.
This allows all components to be safely transported using a sophisticated range of interiors with only three different pallet boxes. Another benefit: The outer dimensions of the containers remain unchanged. This standardisation not only enables storage and handling to be simplified, but also speeds up logistics processes at Vaillant.
Hyboxes from WALTHER Faltsysteme
This is how Vaillant benefits from a customised solution
Volume reduction of up to 80% when transported empty
Reliable protection of valuable components
Speeding up of logistics processes
Individual advice
Do you have any questions regarding our range?
Then please get in touch. Our experts will be happy to advise you individually and help you find the solution you need.