Food & hygiene
Strict hygiene requirements
Customised reusable load carriers from WALTHER allow hygienic logistics in the food & hygiene sector.
Load carriers for hygienically sensitive areas
Cleanliness plays a particularly important role in the food & hygiene sector. Food packaging, such as yoghurt pots, cheese packaging or salad trays, are not produced directly next to where they are filled, but must first be transported to the food manufacturer. In order to comply with the strict hygiene requirements during transport, manufacturers are increasingly relying on easy-to-clean and flexible reusable plastic pallet boxes.

For logistics processes with strict hygiene regulations, such as in the food industry, our Hyboxes are particularly suitable - easy-to-clean and very flexible large plastic containers. A wide range of different pallets including support rings in a one or two-piece design is available. Our customers receive their customised Hybox version so that food packages may be transported to the filler economically and without wasting space.
Application examples
Folding box reference projects
Individual advice
Do you have any questions regarding our range?
Then please get in touch. Our experts will be happy to advise you individually and help you find the solution you need.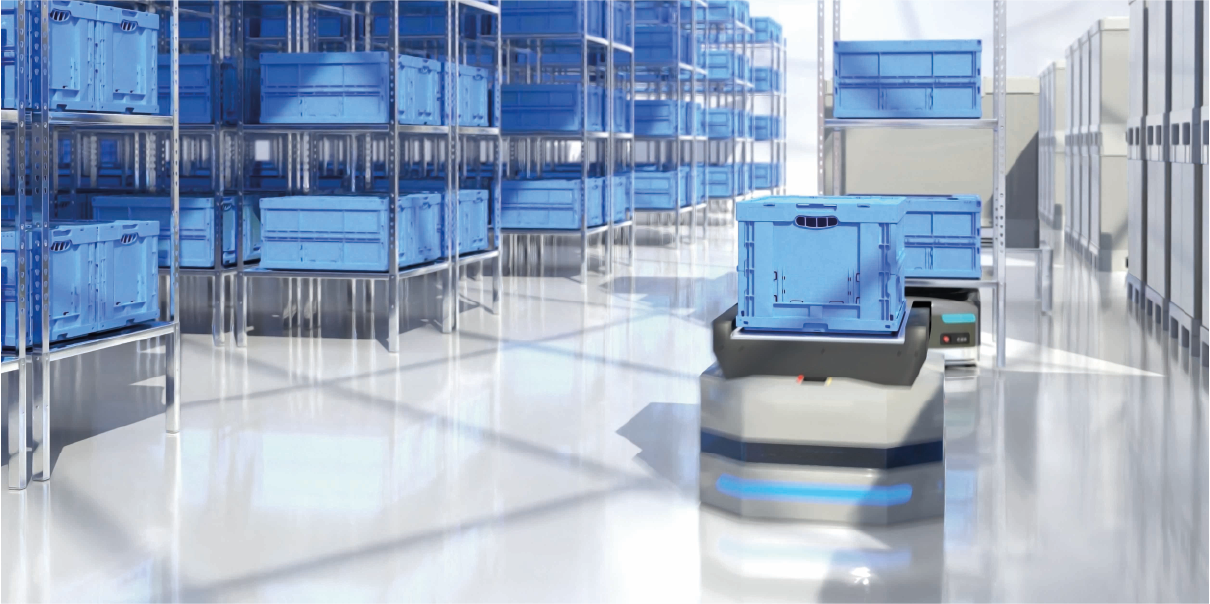 Our online shop
You can find standard size folding boxes in our online shop
It does not always have to be a customised product. In our online shop, you will surely find the right solution for your needs from our standard range.