REWE
Automated and sustainable
In its automated logistics centre, REWE relies on sustainable reusable load carriers – collapsible DPS boxes from WALTHER.
Multi-trip logistics in an automated warehouse
Retailer REWE has high standards when it comes to multi-trip logistics in an automated warehouse. In 2014, REWE took its first step towards automation with the RED 63 national logistics centre. For this, the retailer needed a solution for picking small parts and slow-moving items.
In-mould labels and RFID tags for reliable tracking
A foldable plastic container with a base size of 600 x 400 millimetres was the right container. Identification was an important issue for REWE: Four in-mould barcodes and an optional RFID tag are used to track the boxes. The reinforced running tread base allows trouble-free transport over kilometre-long conveying distances.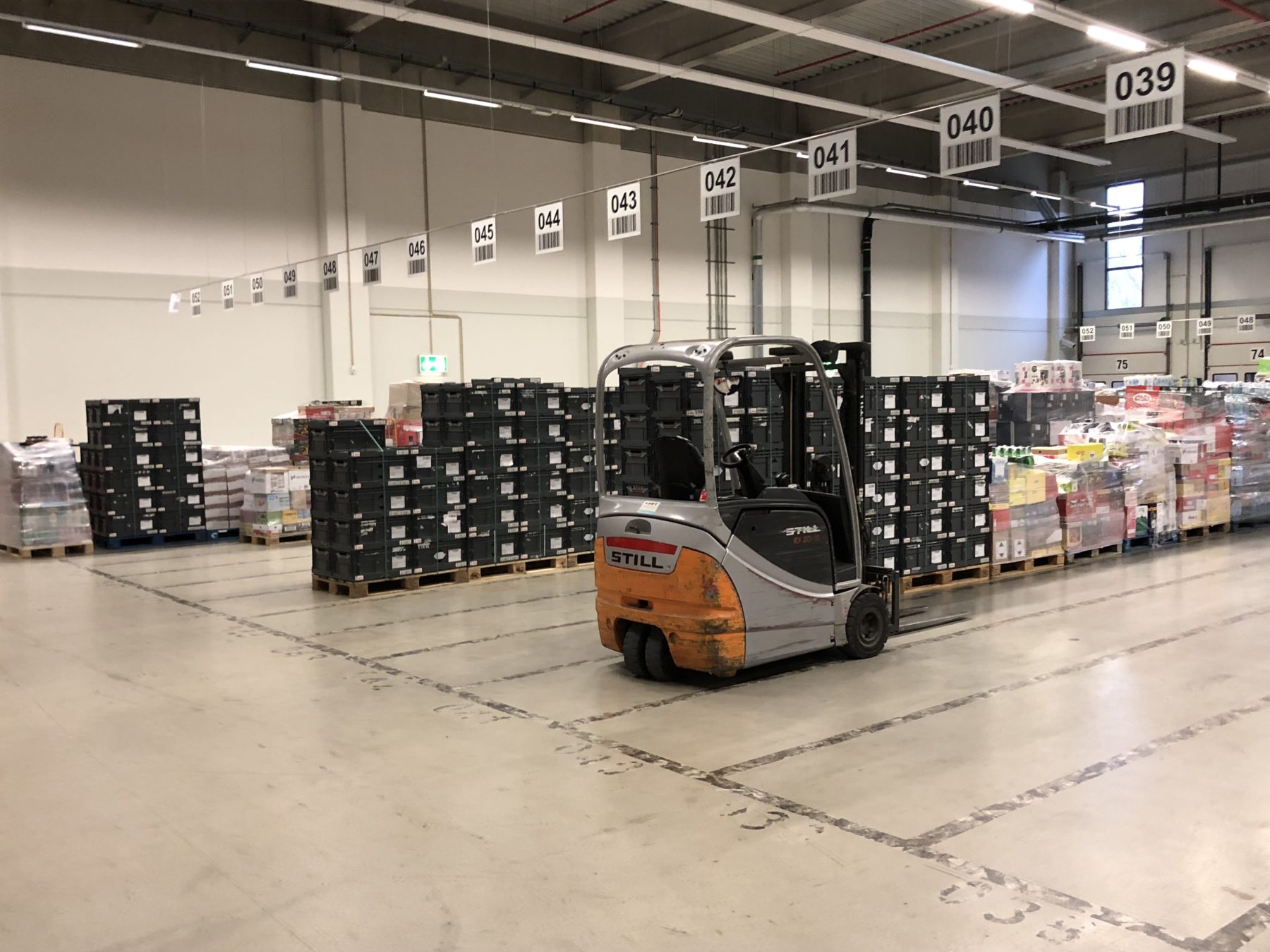 Mainly made of recycled plastic
The locking mechanism at the front end proved to be easy to handle, ergonomic, and suitable for secure sealing in various tests. In addition, the box can be erected automatically. The highlight in terms of environmental protection: the containers are mainly made of recycled plastic. This makes the project one of the first of its kind.
An important factor for REWE: The collapsible box meets the requirements of the branches in terms of simple and ergonomic handling, but also offers the necessary mass throughput through its integration into the automated storage technology and is particularly space-saving during return transport and storage.
In the meantime, the second generation of WALTHER boxes is already in circulation at REWE - we have delivered about 800,000 units so far.
Collapsible DPS boxes from WALTHER Faltsysteme
This is how Rewe benefits from a customised solution
Space-saving during return transport and storage
Environment-friendly through use of recycled plastic
Easy and ergonomic handling
Individual advice
Do you have any questions regarding our range?
Then please get in touch. Our experts will be happy to advise you individually and help you find the solution you need.