Migros Verteilbetrieb AG
Customised load carriers
The storage and picking system ensures fully automated, space-saving and careful placement of items on customised load carriers from WALTHER. 
Sustainability and automation
Migros Verteilbetrieb AG places the utmost importance on sustainability. For the shipping of goods from the warehouse to the store, it uses the OPM storage and picking system from Witron. The system ensures fully automated, space-saving and careful placement of the retail units on load carriers from WALTHER Faltsysteme.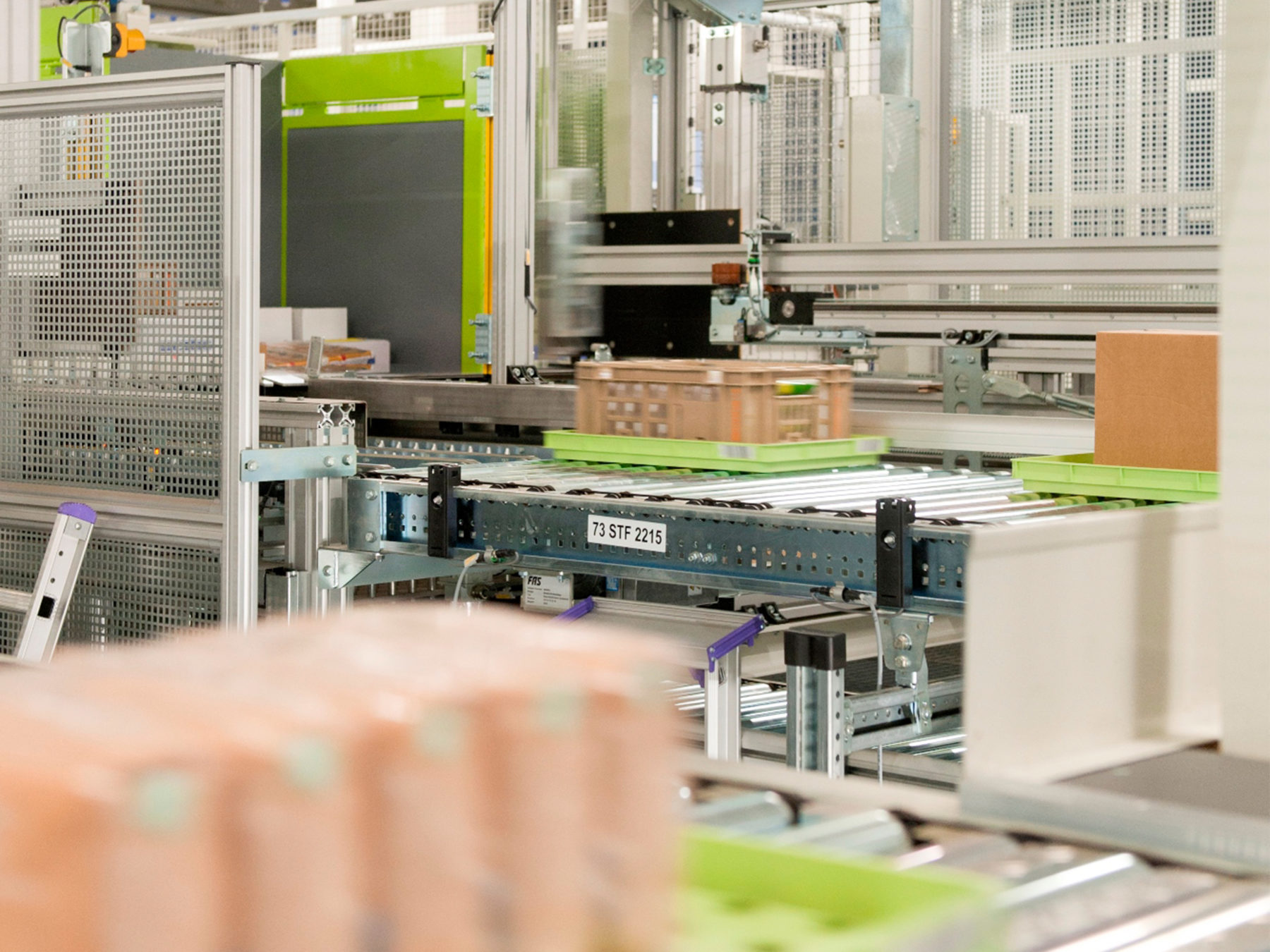 Customised trays for fully automatic order picking
We developed special trays for this type of system, which are also used at Migros Verteilbetrieb AG.
In the warehouse, movement, loading, and storing of the trays is fully automatic. The smooth picking process is achieved by four in-mould labels with an additional side identifier so that the goods are optimally placed in terms of weight and dimensions. Then the goods are lifted off the tray with spikes, pushed onto the appropriate load carrier and transported to the stores.
Several hundred thousand trays in use
The trays are designed for fast transport on the conveyor systems and minimum deflection under load. And due to the space-saving transport and the long service life these trays are sustainable to boot. That is why Migros Verteilbetrieb AG now uses several hundred thousand trays.
Trays from WALTHER Faltsysteme
This is how Migros Verteilbetrieb AG benefits from a customised solution
Optimum transportability of the trays for fully automated order picking
Reliable tracking thanks to barcodes on four sides
Sustainability through space-saving transport and long service life
Individual advice
Do you have any questions regarding our range?
Then please get in touch. Our experts will be happy to advise you individually and help you find the solution you need.