WALTHER Faltsysteme
Innovative. Foldable. Sustainable.
We develop innovative reusable load carriers for sustainable logistics.
Application examples
Discover our individual industry-specific solutions
Our references
These companies rely on our folding box solutions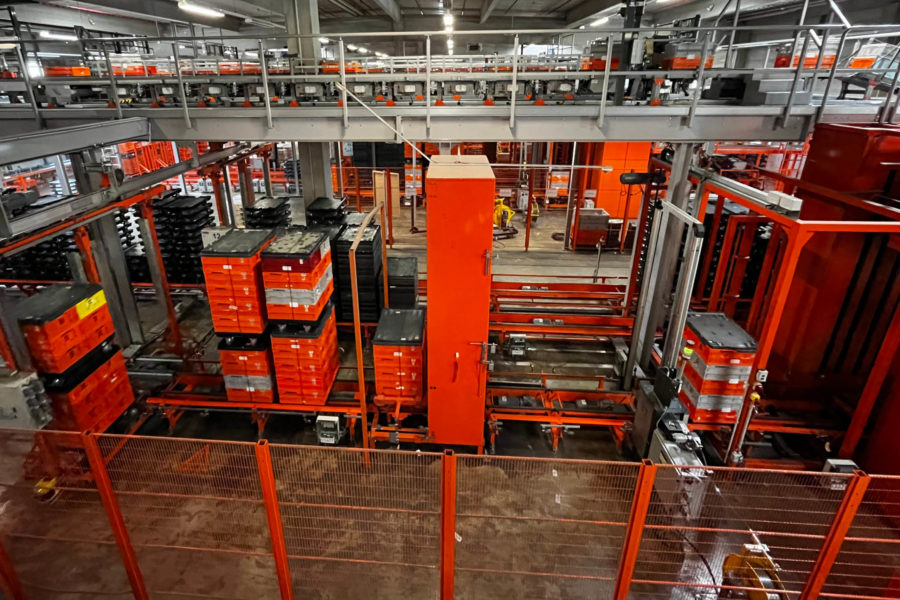 Semi-automated picking and packing
The "Müller tower" in operation
The drugstore chain Müller uses a special transport solution developed by WALTHER for its semi-automated order picking, the so-called "Müller tower". Learn more about its use and the benefits that come with it. 
Overview of some of our customers
Contact us now
Want to know more?
Then please get in touch. Our experts will be happy to advise you individually and help you find the solution you need.
Responsibility and quality are the pillars of our work
We assume responsibility. Responsibility for the quality of our products, for our employees, for protecting the environment, for the responsible use of resources and for the satisfaction of our customers. This requires a firmly embedded, integrated way of thinking and a shared understanding of quality. At the heart of this philosophy are committed and motivated employees who dedicate themselves to achieving our goals in their work every day. We have strong partners by our side. We maintain long-lasting and fair partnerships with our suppliers – reliability and good cooperation matter a great deal to us.
The complete supply chain from a single source
We have been manufacturing our plastic products in Kevelaer since 1978. Together with Formex we designed and manufactured the first folding box. More than 40 years later, we offer the complete supply chain, from the first idea for a reusable product to series production in the millions, and as WALTHER Faltbox group we will continue to inspire the market with innovative reusable solutions! We very effectively match customer wishes and requirements to the technical possibilities offered by plastic as a material for reusable load carriers. Our communication channels are short - thanks to our own toolmaking department, alterations can be implemented quickly and we can respond to changes without delay.